Spotify Promotion
If your fan-base hasn't grown on Spotify this year let us help you reach thousands of authentic listeners. You will gain playlist placements , targeted streams , & monthly listeners from our promotions. Our advertising network can reach over 50 million potential listeners.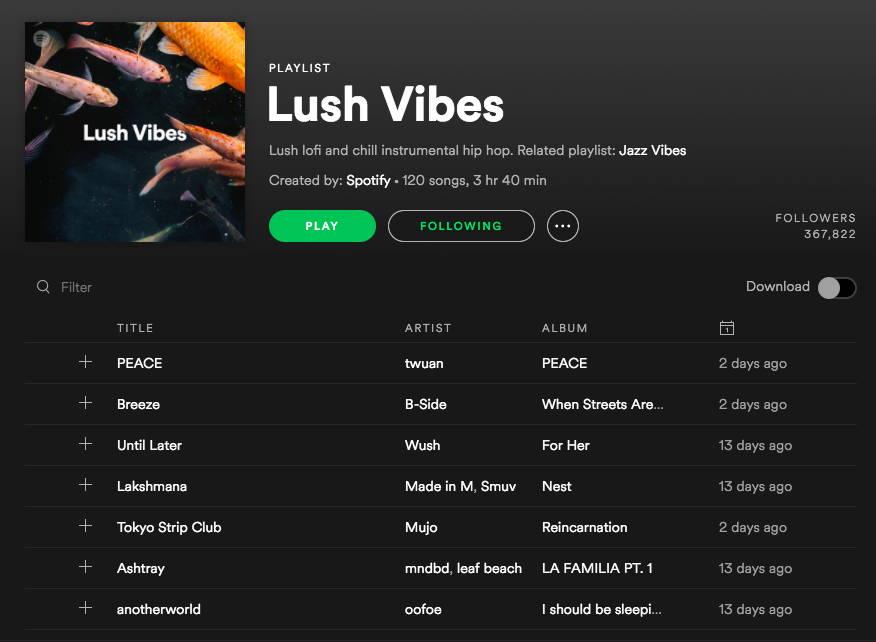 All engagement you recieve will be relvant to your music. We indentify the market that will repsond to your music with the most positive output.  
Our promotion for every platform is organic. You don't have to worry about bans or suspensions while working with us. We provide the most secure service everytime.
Our support team will relentlessly fix any issues you may have during your campaign. We are availible 24/7 to make sure everything goes smooth the first time around!
"I never made music for money;This is something that I love to do on a daily basis. RAZR has helped me monetize my passion with their promotions. They have been apart of my team for years and I am grateful for their help!"
---
Please Note: Only one song per campaign is accepted for our Spotify campaigns. The genuine engagement will lead to more plays for your other tracks naturally. You may change the song each month.
Silver
$149
Demographic Research
Campaign Research
Tailored Marketing Plan
10 Million User Audience Reach
Social Media Advertising
Average Play Conversion 8,000 - 12,000
Organic Playlist Placements , Monthly Listeners , & Followers
Gold
$199
Demographic Research
Campaign Research
Tailored Marketing Plan
10 Million User Audience Reach
Social Media Advertising
Average Play Conversion 15,000 - 25,000
Organic Playlist Placements , Monthly Listeners , & Followers
Diamond
$249
Demographic Research
Campaign Research
Tailored Marketing Plan
10 Million User Audience Reach
Social Media Advertising
Average Play Conversion 30,000 - 85,000
Organic Playlist Placements , Monthly Listeners , & Followers